Exterior Home Improvements: Curb Appeal Tips To Attract Home Buyers
If you are looking to sell your home, exterior appearance (commonly known as curb appeal) goes a long way. There are a number of improvements you can make to increase curb appeal, from smaller tasks to larger projects. Keep these tips in mind when deciding what improvements you should make that tend to attract home buyers.
Fresh Paint Makes A Big Difference
Simple updates like fresh paint actually go a long way towards improving your curb appeal. Areas that might need attention include the front door, trim, and fascia. Improving the entrance area by cleaning, painting, or even replacing the front door can refresh the entire look of your home. If larger projects like the garage could use work too, you should consider seeking out contractors for exterior remodeling in Phoenix.
Don't Ignore Landscaping
The home itself can look beautiful, but the yard needs to appeal as well. Your first step should be cleaning up the yard, which can include removing all debris, trimming shrubs, and cleaning up gardens. Here in Arizona, native desert plants and landscaping are great options that not only preserve water but also require little maintenance. The addition of water centerpieces such as fountains tend to be popular too.
Do Cost-Benefit Analysis
If you are preparing your home to sell, you will need to be conscious of cost vs. property value increase for every potential project. Many renovations are a good investment because they will increase property value, while others may not. Home additions, for example, can be a good value because they increase the home's square footage. Kitchen, bathroom, and deck additions also tend to show a high return in value.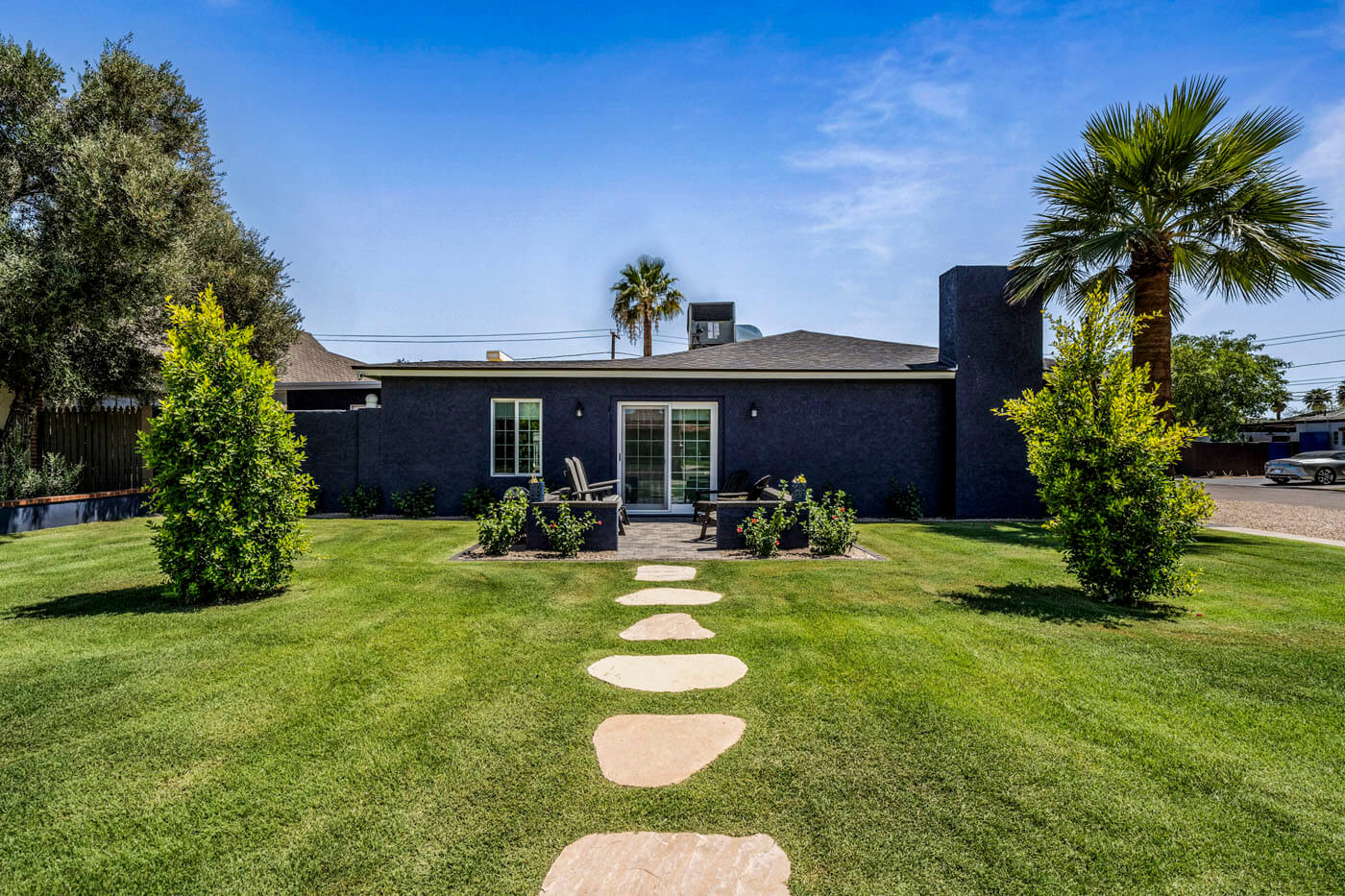 Improve Outdoor Living Spaces
Outdoor living spaces tend to be popular with home buyers, and you can either add them or improve any already on the property. For example, you might decide to renovate a pool deck by adding outdoor cooking space, add solar-powered lighting, or add seating and stone around a fire pit area. Your options are nearly endless and bounded only by your imagination.
If you aren't sure where to start when considering exterior remodeling Scottsdale, consult professional exterior renovators or real estate agents. They can offer personalized advice about how to improve curb appeal at your specific property based on your budget and time you have to put into improvements. The right improvements can be a real investment that help your home sell for more.