Why Do I Need a Quality Kitchen Contractor for Home Remodeling?
Kitchen remodeling is a favorite among homeowners. If you are looking to upgrade or change your kitchen's overall appearance, there is no better way than hiring a quality home remodeling Phoenix expert. Why would you hire a kitchen contractor to remodel your kitchen and not do it yourself? Find out below.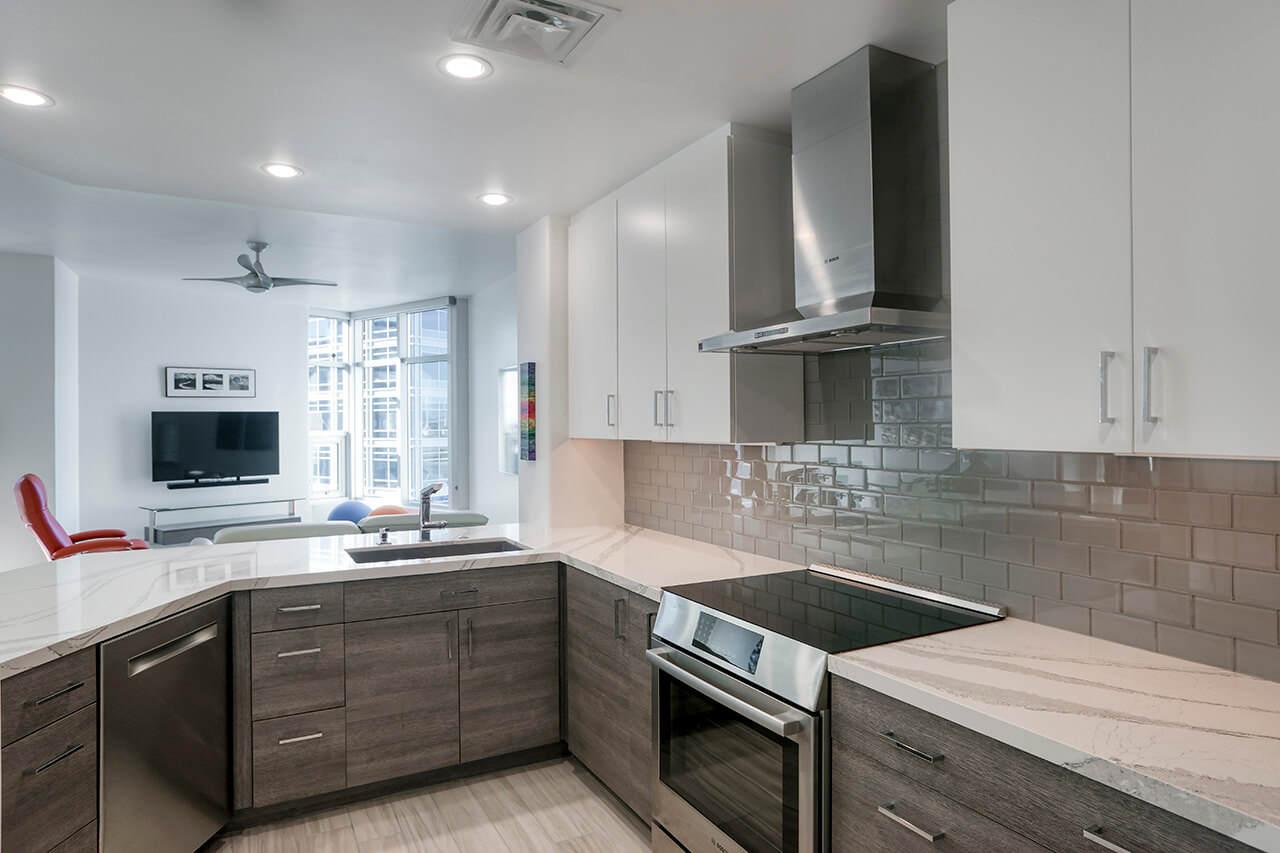 1. Quality Contractors have Experience
Contrary to popular beliefs, kitchen remodeling is not entirely easy. A professional kitchen contractor or remodeling company knows every part that needs a retouch and how to do it.
2. Technical Installations
Not all homeowners are capable of handle wiring in the kitchen. If your knowledge of technical appliances is limited to usage, consider hiring an expert contractor to help you avoid accidents or further damage.
Our contractors are equipped with the necessary tools and skills to handle even the most challenging kitchen installation areas.
3. Licensed and Insured
Our home remodeling experts in Phoenix are trained and licensed to conduct home kitchen remodeling. Most importantly, they are insured, meaning liability shifts from you. Call Republic West Remodeling experts for the best professional contractors to handle your kitchen remodeling.
Our contractors pass the conventional quality to be fulfilled by basic service suppliers. The licensed professionals know and understand how to implement new inventions and tactics to convert your kitchen into the most tasteful and sophisticated area in your house.
4. Quality Contractors will offer Tips and Suggestions
Hire a quality contractor who knows what works and what doesn't. With years of experience in the kitchen remodeling industry, a quality contractor will offer the best suggestions to make your kitchen more appealing.
A kitchen remodeling expert employs their creativity that they can share with you. You can either insist on your choice of design or let the contractor suggest rare, eye-catching designs that will leave you satisfied.
Hiring A Quality Contractor is Time-saving
If you are rushing against time and want to complete your kitchen remodeling before your guests arrive, there is no way you can do it by yourself. A team of qualified home remodeling Phoenix experts will help you remodel within the shortest time possible. Rest assured, the service is quality and professional as requested by our clients.
Hire a Phoenix Home Remodeling Contractor
Are you looking for a quality contractor to help with your kitchen remodeling? Republic West Modeling has the best kitchen remodeling experts trained, experienced, licensed, and insured to remodel any kitchen. We can take up any challenge to ensure your maximum satisfaction. Call us or visit our offices to get a quality kitchen contractor for your home remodeling needs.