What Is The Cost Of A Bathroom Remodel?
The bathroom is undoubtedly one of the most significant rooms of a house. Every family wishes to have a decent, and modern bathroom that combines elegance and functionality. Your individual tastes are the ones that'll determine the appearance of your bathroom. Remodeling a bathroom can have a major impact on your house's style. It can help you enjoy your baths and spend more time relaxing under the hot water or even creating a romantic atmosphere with your partner. Surely, the cost of remodeling a bathroom is always a concern for most homeowners.
In most cases, the final cost of remodeling your bathroom cannot be determined from the very start. In fact, a series of specific details will determine the total amount of money you'll need to spend on your project. Although remodeling your bathroom may seem at first quite a complex task, it is true that planning a detailed and original project may save you a lot of money. The size of the bathroom is among the most important factors that can significantly affect the final cost of remodeling. Naturally, homeowners spend more when they wish to remodel their master bathroom since that can not only improve its functionality but increase its resale value, as well.
A guest bathroom remodeling, on the other hand, mostly focuses on improving the bathtub or shower, along with installing a new vanity or tile. Those tasks are more simple, and therefore, the final cost is usually lower than remodeling your master bathroom. The type of materials you wish to use, along with the number of tasks are also, really important factors that will normally affect your budget. For example, installing a new freestanding bathtub may require some additional plumbing costs.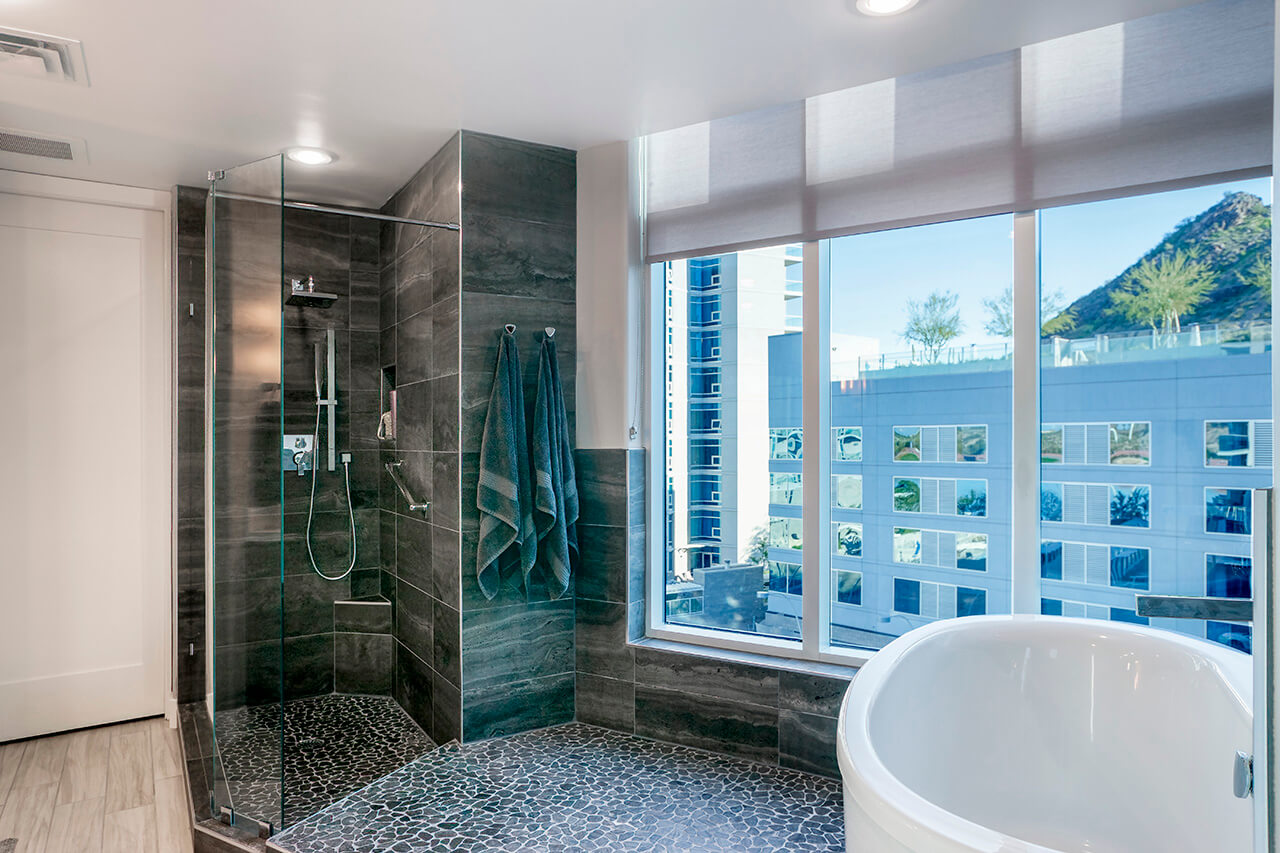 Apart from the whole bathroom design and type of tasks you need to have in your bathroom, plumbing installation is also, really important. Homeowners wishing to relocate a bathtub, sink, or toilet within their bathroom will normally have to pay for extensive plumbing tasks to match those changes, as well. In fact, if you wish to relocate your bathroom plumbing, you will probably need to have a larger budget in mind, since several unexpected obstacles may arise.
In every case, you can find the cost of bathroom remodeling Phoenix by discussing your special needs and type of changes you have in mind. That will save you time and give you a proper first estimation of the total cost.