Home Remodeling Contractor Near Me
We love our home. It's where so many great memories happen. Even with all of this, we like to change things up from time to time. Knowing if there are home remodeling contractors near your residence can make remodeling your home a smoother process. Luckily for you, if you are in Arizona, we can work on a project for you. Even if you don't live in Arizona, we provide service to clients across the United States.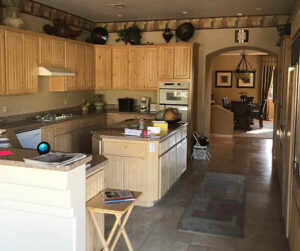 We're not one dimensional. Interior designers are one of the services we provide but we also can be a builder for your project if you so desire. For the interior, we can do planning for the floors and space, remodel your current place, and give customers the option of creating a custom design.
For redesigning residential areas, every room can be worked on. We can install custom cabinets, kitchen countertops, adding tile to restrooms, and give a completely new design to all of the bedrooms.
Commercial renovation is doable for us. You want to give your customers the best experience possible no matter what your business is. Restaurants will give off a completely new energy after we finish the project. Customers will have not only have a marvelous dining experience, but they will also be greeted with a gorgeous view while they enjoy their meal.
Offices will be able to give their patients a pleasant waiting experience with comfortable couches, chairs, and television to keep everyone entertained while they are waiting.
Multi-tenant renovations are done in a timely manner despite being a huge project. We have some of the best designers around allowing us to complete these massive assignments in a quick and thorough manner. Not a single detail will be missed on our part. Giving clients an excellent design that they are happy with is why we provide these services in the first place.