How Much Does it cost to Remodel a House?
Whether you are aiming at increasing the value of your house or trying to buy a house, you will probably have several remodeling ideas. Remodeling involves changing the appearance and the structure of your house. Home remodeling costs may be a challenge, especially after you have just purchased a new house.
Knowing how much you need to remodel your house is crucial and helps you to avoid spending beyond the budget range.
Before you embark on remodeling your house, check this breakdown on how much it would cost to remodel your home. We are going to go through each room and give you an estimate of the expenses involved.
Kitchen Remodel Cost
Researchers have revealed that the kitchen is one of the most remodeled areas in a home. However, the cost of remodeling a kitchen is high. A rule to budget for kitchen remodeling is to budget at least 5-10 percent of the value of your home. The average cost of a house is $226,300, which means that you can estimate a minimum of $11315*. However, the total amount spent will vary depending on the space and materials to use.
Bathroom Remodeling Cost
An average bathroom remodeling can start at $9000. A small end project can start around $3000*. Low-end projects are likely to lack so many desired features and may have the risk of being out of style.
A bathroom remodeling costs include replacing showers with bathtubs, installation of wall tiles and installation of the vent fan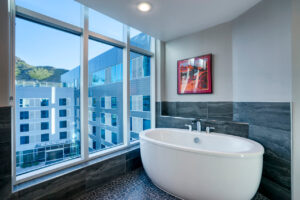 Floor remodel cost
The price of flooring a house can start around $5000*.  However, the cost of flooring depends on the square footage, the material on the floor, and the quality of the installation. Completely removing an old floor can increase the overall cost of the remodel.
Painting costs
The average cost of painting a house can start as low as $1750*, with the expense of painting a single room can start at $600. Also, adding crown molding, baseboards, and wainscoting are some of the relevant modeling ideas. The average cost of painting the exterior can start from $2500 and go up from there.
It is crucial to choose a genuine home remodeling service contractor to avoid wastage of your time and money. A reputable home remodeling contracting service will not divert the laid down standards, causing problems to you and your family.
*All costs are not quotes, and every house is different. Please contact us today for a quote.